In my past entry, I blogged about Juliana wetmore, the girl without a face and yesterday, I was introduced to another angel, known to be the smallest girl in the world – Kenadie Jourdin-Bromley.
Kenadie stands 33 inches tall and weighs 17 pounds, (83.8cm, 7.7kg) roughly the size of an 18-month-old toddler. But this little girl is 7.
Kenadie has an extremely rare form of dwarfism classified as primordial dwarfism, which means, unlike most little people, Kenadie's head and limbs are also proportionally small, giving her a doll-like appearance.
This is Kenadie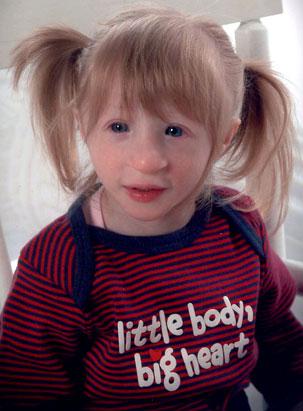 Just look at her, you may not notice it but she somehow makes you smile. I feel the genuine happiness coming from this little kid. She is definitely a small girl living in a big big world.
She is a medical wonder and everytime she goes for checkup and scans, my heart breaks for her. Because she is so small, some of the medical instruments actually do hurt her. Like the ear test she did during one of her checkups.
She will always face serious medical threats because the bones of primordial dwarfs are very thin, putting them at high risk for breaks. There's also the danger of scoliosis, a curvature of the spine and heart issues.
Perhaps the greatest threat to Kenadie — one that must be watched her entire life — is the risk of an aneurysm, a bulge in a blood vessel that can suddenly burst and kill.
"I just want to hear her cry. … If she cries, then she's alive," Kenadie's mother said she remembered thinking. "And then we just heard this tiny, tiny little meow."  (source)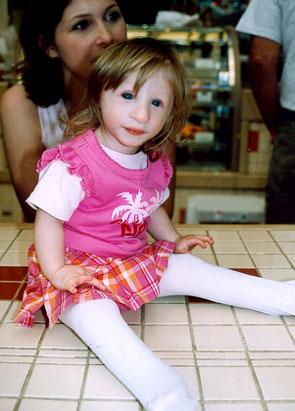 I always smile whenever Kenadie says Hello!
Kenadie is extremely cute to me and she has a strong fighting spirit that not all of us posses. She doesn't quit, neither do her parents. She accepts fate and so do her parents. She sees life as something beautiful, something interesting and exciting. Whereas we normal beings see life as a harsh, dark and skeptical world.
What is life when we know our future? What defines interesting if we knew everything. What can we call exciting when everything is stable and peaceful.
We learn, we hate, we strive. That's survival. Think of this little angle before you start complaining and scolding combination of vulgarities. Stop and think at how fortunate you already are.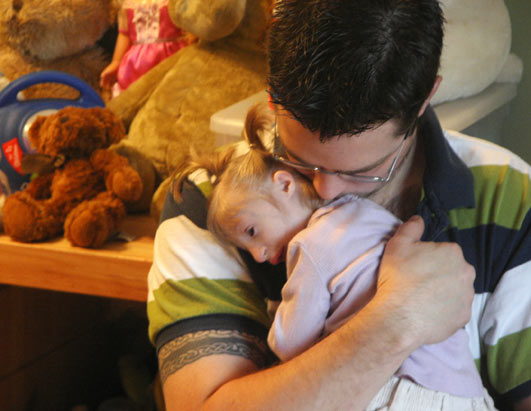 Smile and look forward to your exciting and interesting future.
Here are some videos of Kenadie.
http://abcnews.go.com/assets/player/walt2.6/flash/SFP_Walt_2_65.swf